Here we are again, informing you about upcoming live streams to enlighten your hopefully not too boring self-isolation.
DIR EN GREY
and
Ningen Isu
are broadcasting on March 28th, following by
MUCC
and
SUKEBO-KING
(
SKB
) with
Dragon Ash
drummer
Makoto Sakurai
in April.
Let's #staythefuckhome with our favorite artists, we're in this together!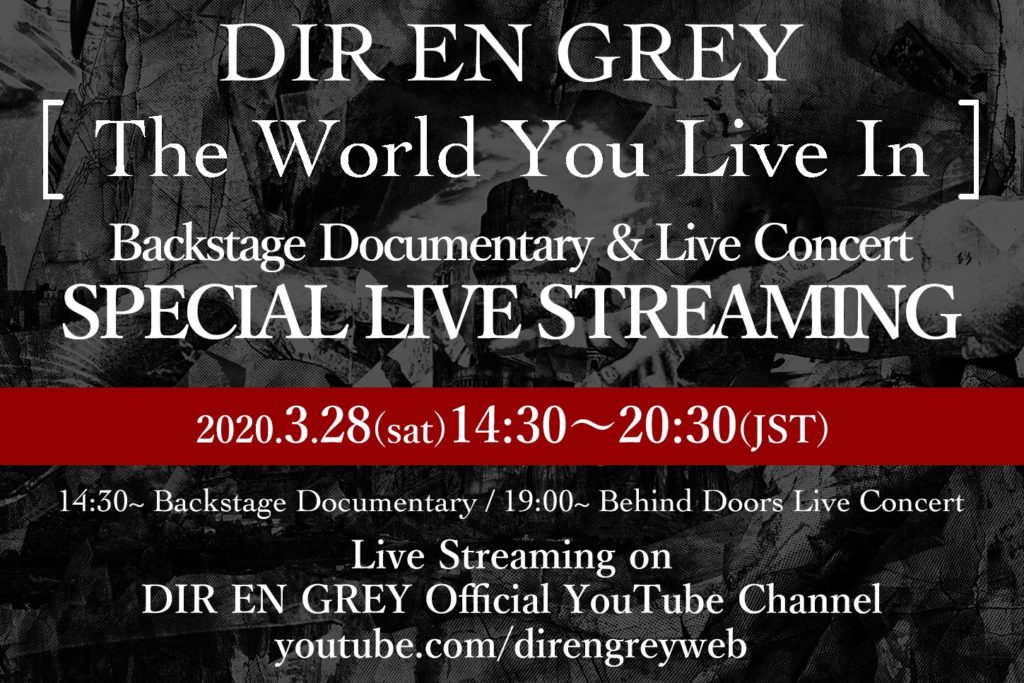 DIR EN GREY Live Stream from Yokohama
First of all a reminder to DIR EN GREY's concert at KT Zepp Yokohama on Saturday, 28th of March, 2020. The show with the name The World You Live In will be streamed live starting from 14:30 (JST) / 06:30 (CET) / 01:30 (EDT) with a backstage feature. From 19:00 to 20:30 (JST) / 11:00 to 12:30 (CET) / 06:00 to 07:30 (EDT) we can take part in the Behind Doors Live Concert.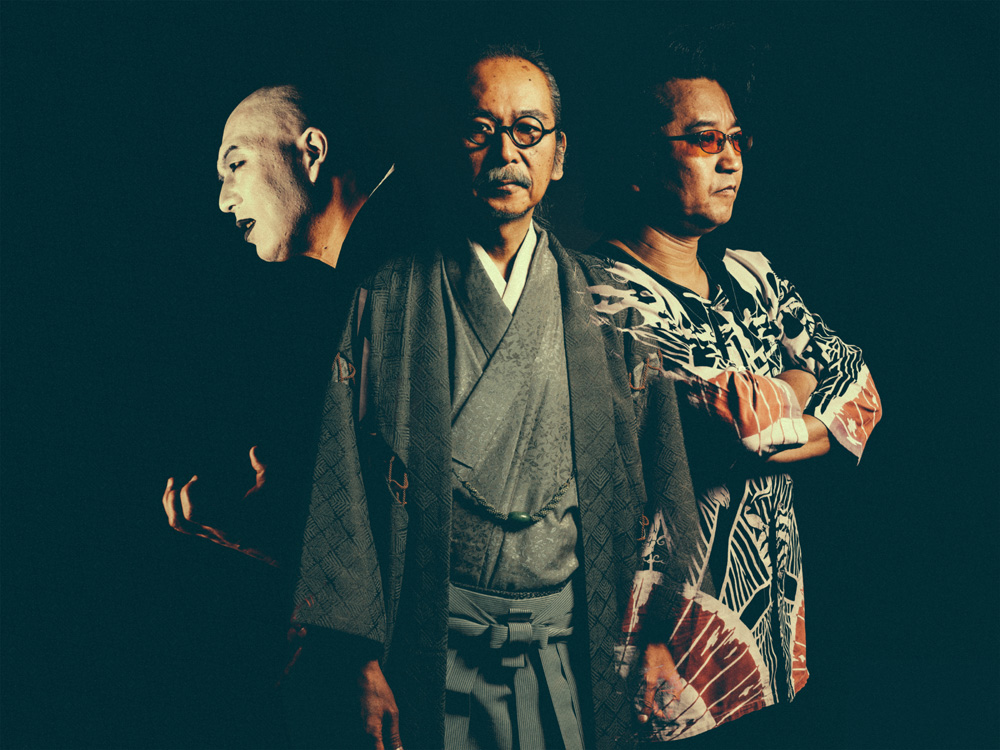 Ningen Isu Live Talk And Live Music
Starting at 8pm (JST) / 12pm (CET) / 7am (EDT), Japan Rock classics Ningen Isu will be streaming live on YouTube on 28th of March, 2020 as well. They are offering a talk and concert and have just returned from their first European tour last month.
On April 1st, MUCC are streaming the next part of the weekly series in celebration of their new album Aku [惡] (Evil). Tune into their a special program on YouTube at 9pm (JST) / 1pm (CET) / 8am (EDT) with the name Special Premiers Week 2. Don't miss the second part of their weekly Wednesday program!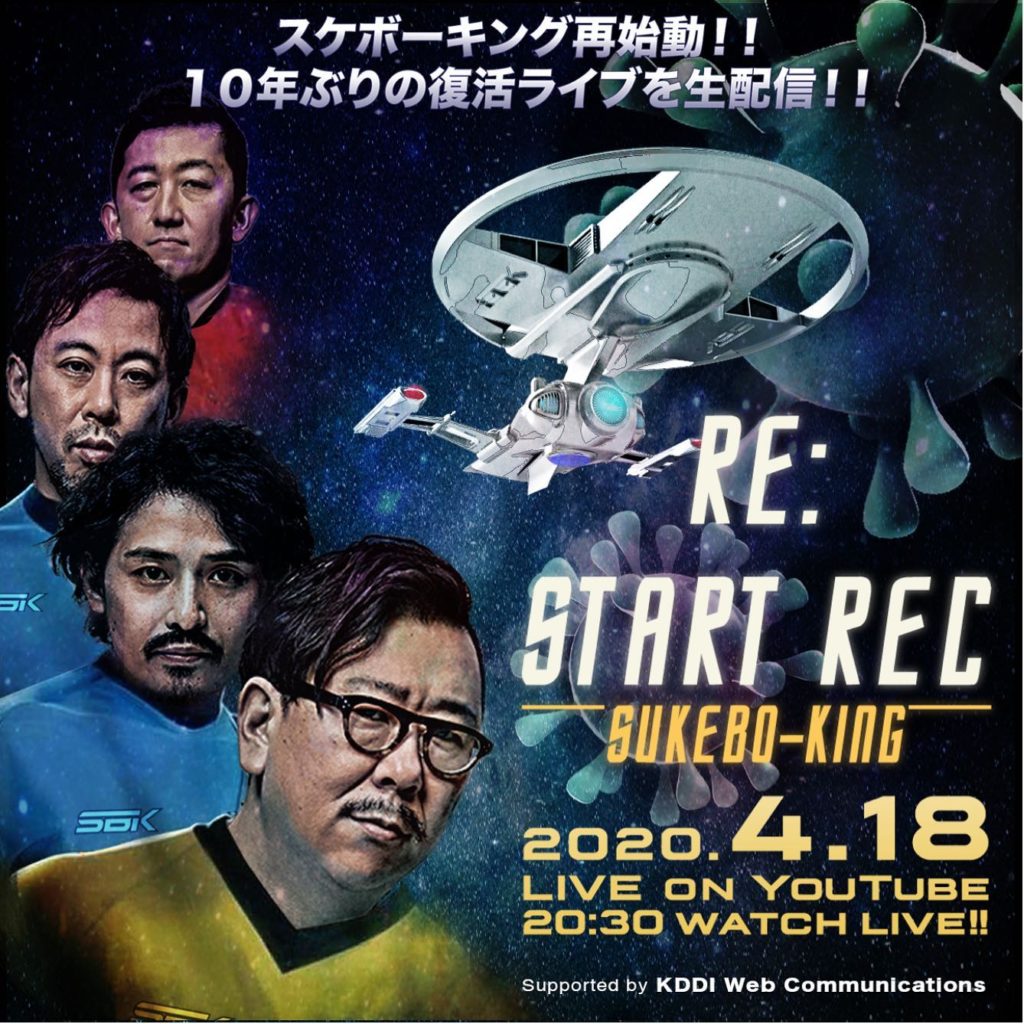 SKB SUKEBO-KING and DRAGON ASH - Re:Start-rec
Mixture Rock band SUKEBO-KING, SKB in short, are back ten years after their disbandment! With the support of Dragon Ash's drummer Makoto Sakurai they will be streaming on Saturday, April 18th at 20:30 (JST) / 12:30 (CET) / 19:30 (EDT) on their official YouTube channel. Look forward to live music and talk broadcasted right from Shinjuku BLAZE!
How are you spending your days during this troublesome times? Any streaming tips we haven't noticed yet?