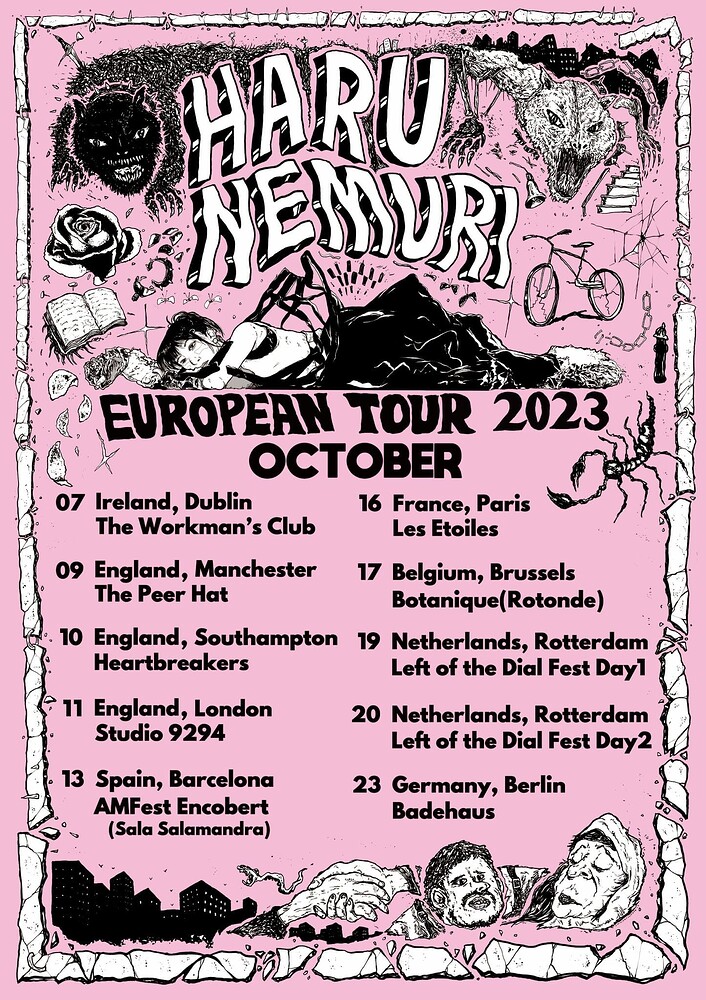 Singer-songwriter and poetry rapper
Haru Nemuri [春ねむり]
is currently touring Europe. Her ongoing
Haru Nemuri European Tour 2023
brings her back for ten concerts in seven countries, after having played several UK shows and European festivals earlier this year.
Haru Nemuri
made a name for herself in the Tokyo Indie and Punk scene in 2016 and soon managed to intrigue international audiences. Her blend of music proves that J-Pop can go beyond catchy anime tunes and perfectly produced Idol culture. In a defiant Riot Grrrl attitude, the exceptional musician incorporates a diverse spectrum of influences from Rap and Post-Hardcore to Shoegaze and experimental music, mixing all that with her emotion-driven Japanese lyrics and vocals, changing from melodious-sweet singing to Rap verses and aggressive shouts.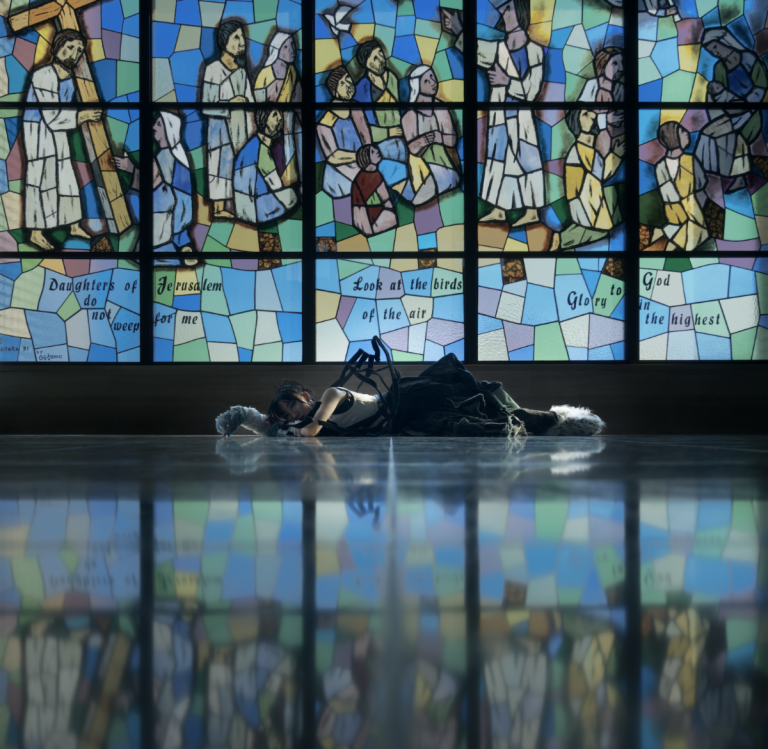 Her bold live sound is also captured in
Haru Nemuri
's recent releases. The six songs for her latest, self-produced EP
INSAINT
, published on the 29th of September, 2023, were recorded with a full live band. And the video of the pre-released single
I refuse [わたしは拒絶する]
is a live recording taken during her Japanese tour final at Ebisu Liquid Room on 1st of July, 2023.
Haru
says about the song: »Due to being a socially assigned gender of ›woman‹, there are instances where music is treated as if it is not fundamentally a form of expression. This is closely intertwined with the labeling of those who are not considered ›able-bodied‹, ›conventionally decent,‹ or ›a male‹ in this society have faced and continue to face, even up to the present day. I felt the need to refuse all of that and to have a song that would redefine its significance.«
Don't miss the opportunity to experience
Haru Nemuri
live during the last shows of her European tour!
Tour Dates Haru Nemuri European Tour 2023
10/07 – The Workman's Club, Dublin, Ireland
10/09 – The Peer Hat, Manchester, UK
10/10 – Heartbreakers, Southampton, UK
10/11 – Studio 9294, London, UK
10/13 – Sala Salamandra, Barcelona, Spain
10/16 – Les Etoiles, Paris, France
10/17 – Botanique, Brussels, Belgium
10/19 – Left of the Dial Fest, Rotterdam, Netherlands
10/20 – Left of the Dial Fest, Rotterdam, Netherlands
10/23 – Badehaus, Berlin, Germany