Ningen Isu EU Tour 2020 - Bochum
2020FebruaryFeb 20 00:00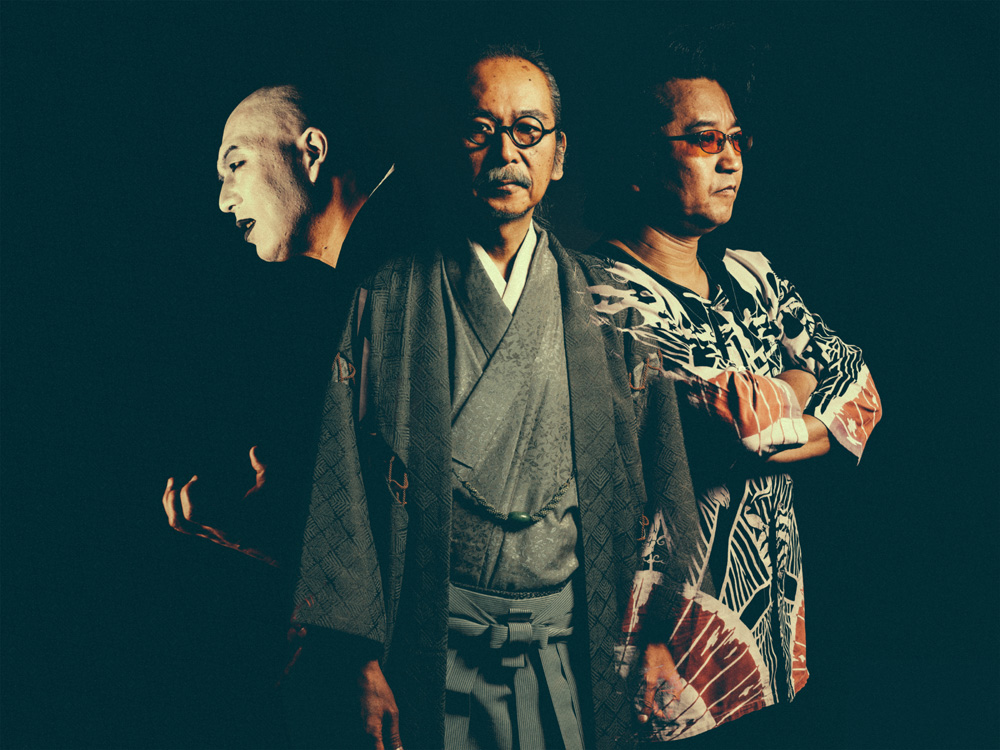 The Japanese hardrock-band Ningen Isu is coming for their first time on Europe tour. They will play three shows for you.
Some Information about the Band:
The translation of their name is "The Human Chair".
In 1987, the band was formed by Shinji Wajima (Guitar & Vocals) and Kenichi Suzuki (Bass & Vocals), who were classmates in the same high school in Aomori Prefecture in the northern area of Japan.
In 1990, they did their major debut with their first album "Ningen Shikkaku (No Longer Human)".
After that, while they came and went between some indie and major labels, they showed their very unique view of the world based on a fusion of heavy metal music, Japanese literature and folk culture of Aomori.
After some replacement of drummers, Nob Nakajima (Drums & Vocals) joined the band in 2004.
In 2013 and 2015 respectively, they participated in the "OZZFEST JAPAN", a rock festival organized by Ozzy Osbourne.
In 2019, their 30th anniversary year, they released their 21st album "Shin Seinenn (New Youth)" this past June.
NINE LIVES ENTERTAINMENT

Organizer of Ningen Isu EU Tour 2020 - Bochum
Event expired
Event is in progress
Location
Zeche Bochum, Prinz-Regent-Straße 50-60, Bochum, Germany
Schedule

Guests

Attendance

Forecast

Comments
Weather data is currently not available for this location
Weather Report
Today stec_replace_today_date
stec_replace_current_summary_text
stec_replace_current_temp °stec_replace_current_temp_units
Wind stec_replace_current_wind stec_replace_current_wind_units stec_replace_current_wind_direction
Humidity stec_replace_current_humidity %
Feels like stec_replace_current_feels_like °stec_replace_current_temp_units
Forecast
stec_replace_date
stec_replace_icon_div
stec_replace_min / stec_replace_max °stec_replace_temp_units
stec_replace_5days
Powered by Forecast.io